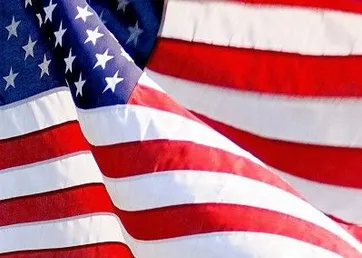 Since 2009, Dr. Sniezek, along with Acupuncturists Without Borders (AWB), has been dedicated to a project that is designed to provide free community acupuncture to veterans returning from Afghanistan and Iraq, as well as their families. Since 2006, this project has been steadily growing in different cities throughout the country, and we're proud to say that our Military Acupuncture Clinic in Washington DC (DC-MAC) is the first of its kind. Our goal is to make a difference in the lives of veterans, their families, the community, the country and the world through intervening in the cycle of trauma by helping veterans in their recovery efforts.
We are currently working on making community acupuncture part of the standard of care in the immediate aftermath of disasters, alongside traditional medical interventions. In the future, AWB will be developing programs in communities to respond to disasters and to facilitate training of local health promoters in basic Chinese Medicine techniques.
Members of AWB are committed to treating all who have been affected by disaster and conflict including survivors, first responders, emergency personnel and other care providers. The community model for treatment allows those treated to experience relief from stress and trauma. According to an AWB acupuncturist, "When the whole group feels calm and quiet, hope, determination and resiliency rises powerfully within it."
The community acupuncture method that we use is well-suited to conditions faced in a disaster or after traumatic events. We can set up our treatments almost anywhere and we can immediately treat large groups of people. (AWB)
Typically, treatments will last anywhere from 30 to 75 minutes, and they are designed to help people who are coping with frustration, anger, depression, fatigue, monumental stress, and any other physical or emotional pain.
The therapeutic effects happen quickly and can last a long time. These simple acupuncture treatments can have a transformative effect without requiring the traumatized client to talk.
Done in groups, community acupuncture can help break the isolation often felt after traumatic events. Even those who resist traditional treatment for Acute Stress Disorder are often willing to receive acupuncture. Treatments support rebuilding strength and resiliency, essential for the recovery process. Acupuncture treatments have a calming effect and help those struggling with anger, hostility and frustration.
Our treatments are free and available to all who need them. We are committed to helping the primary survivors of traumatic events, as well as emergency responders, relief workers and others affected by the emergency. The actual cost of these treatments is extremely low compared to other forms of treatment.
The District of Columbia Military Acupuncture Clinic (DC-MAC) is available to military personnel who have been diagnosed with post-traumatic stress disorder (PTSD) that are interested in acupuncture treatment.
Here is an article written by Dr. Sniezek about his Community-Based Wounded Warrior Sustainability Initiative model: Dr. Sniezek's CBWSI article.
Dr. Sniezek is a member of Acupuncturists Without Borders.