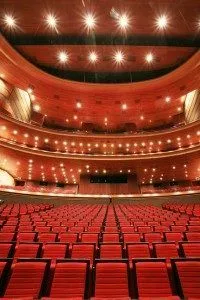 Performing Arts Care John F. Kennedy Center, Washington DC
Dr. Sniezek is a member of the Performing Arts Medicine Association, which is committed to:
Building an appreciation for performing artists and their own unique needs, while promoting the best possible care.
Enhancing the prevention and understanding of medical concerns for performance artists through the development of educational programs.
Fostering effective communication between the many professionals who are involved in promoting well-being and providing health care to those in the performing arts community.
Conducting research into common medical problems in the performing arts community that is focused on treatment, prevention, and rehabilitation.

John F. Kennedy Center for the Performing Arts Urgent Pre-Performance Treatments
At Advanced Integrative, we specialize in providing integrative medicine in Washington DC that emphasizes prevention and health maintenance. However, after an injury or when you're dealing with anxiety, an illness or acute pain, urgent treatment--such as chiropractic or osteopathic manipulation, medical acupuncture, or traditional medical treatment--may help you successfully complete a performance, audition, or recording session. Pain management therapy can also be invaluable.
Urgent treatments may take place at our clinic, or in some cases, at the Kennedy Center.